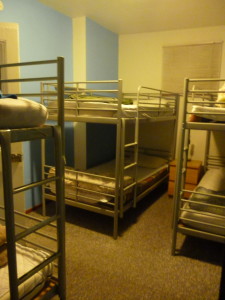 Our 5 bed private dorm is $175 per room (tax excluded). We have two 5 bed private rooms at the hostel – Ganymede and Triton (Triton is available in Summer only).
---
Get the lowest price possible – save by booking directly on our website.
Book Your Room Now

No advance deposit. Free cancellation up to 24 hours prior to arrival.
---