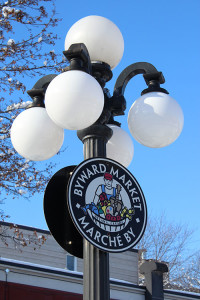 There are a range of great things to do in Ottawa (apart from just museums!) such as skating on the Rideau Canal or checking out a food festival (depending on the time of year). Rib Fest and Poutine Fest are just two things that feature on Ottawa's social calendar. You can find out about the great festivals that we have here: www.Ottawafestivals.ca
For the rest of the year you can check out the food shops around the Byward Market area or take a rest in one of the great coffee shops in Somerset Village. There are also some regular activities in Ottawa. On Tuesday the cinema is half price and on Thursday there is free entry to museums at certain times. The busiest nights for going out are Friday and Saturday. Check out www.apt613.ca for other event listings.
Parliament
You can find out about the history of the Parliament on a free tour of the building – these last between 20 and 60 minutes. Make sure you go up the Peace tower when you're there, it's got great views of Ottawa and it's free too! Opening hours vary, check before going. 15 mins walk from the hostel.
War Museum
Full of Canadian history, this place details all of the wars which have taken place in Canada including ones you may not even know about. You can either catch the 84, 94 or 97 from MacKenzie King or it's a 50 minute walk from the hostel. We recommend walking or going to the closer History Museum!
History Museum
This museum shows the journey of man through time. It's got an IMAX and there is normally a selection of exhibitions on. And it's closer than the War Museum, only a 25 minute walk away! Open 9.30am – 5pm, except on a Thursday when it's open later. Free at certain times on a Thursday.
Art Gallery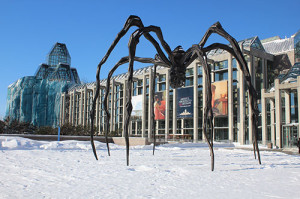 The gallery has a varied range of artists including Monet, Cezanne, Van Gogh and Picasso. There are sculptures as well as paintings and there is also a section by native artists. Entry is free at certain times on a Thursday. 10 minutes walk from the hostel. Look out for the giant spider outside!
Winter activities in Ottawa
There is a skating rink at City Hall for most of Winter and when it's really cold the Rideau Canal becomes the world's largest skating rink. Check our free skates for your size before going. City Hall is only a 15 min walk away

Also check www.OttawaSenators.com for NHL (ice hockey) listings.
Chill out in the hostel
Sometimes it's a bit too cold to go outside. Remember that we offer lots of fun activities in the hostel. These include cake nights and movie nights.
Eat, drink and be merry!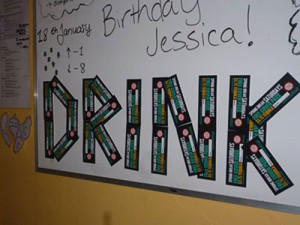 For food, drink and shop recommendations check out our extra special OBI map.
And if you want to know about anything else to do, then you can just ask us when you get here

Looking forward to seeing you!
OBI Staff